---
SLINGING STICKY CATAPULT CHICKENS!
The perfect pranking and fun toy, bring angry birds to life with the Catapult Chicken™!
PRODUCT DESIGN

Made of odourless, non-toxic TPR material that leaves no marks on walls! Catapult Chicken™ has been designed for full elasticity giving it a powerful stretching force making it fantastic for stress relief.

Easy to clean directly with water or soap and quick dry.

Perfect for safe pranks (avoid eyes), creative tumbles and explosive slings, the Catapult Chicken™ can be used however you want!

Hook the chicken's head over your finger, pull back, let go, and away it goes!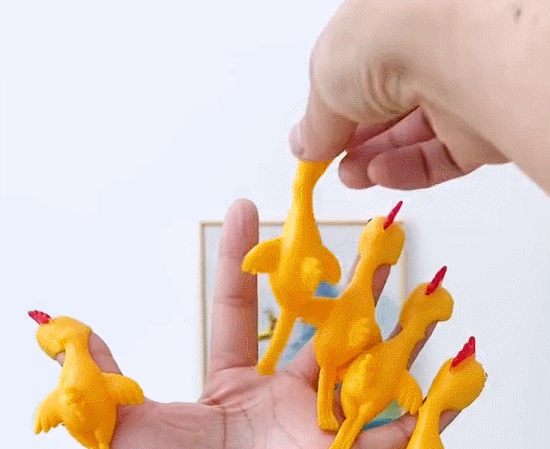 Package Includes
10 or 20 pieces of rubber chickens.
Each of them measures approx: 11cm x 4.5cm/ 4.33inch x 1.77inch